Sterling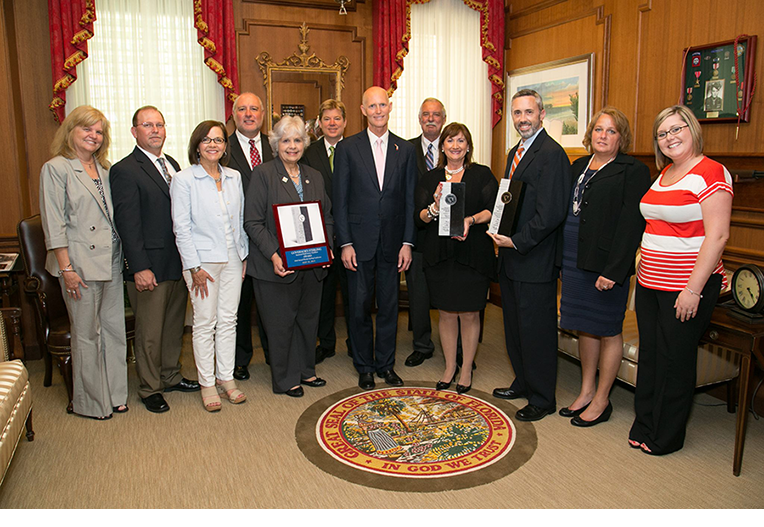 Receiving the designation as a Governor's Sterling Award recipient was an incredible honor for our team. However, greater than the honor itself is the "magic" we saw occur in our organization as we worked towards our vision of becoming, "A passionate, talented, and caring TEAM united in the relentless pursuit of excellence in our people, services, and community."
While the strategic planning, performance measures, and focused priorities were critical to us receiving this designation, the ingredient that really took our organization to the next level was a focus on culture and a review of the best practices of other organizations.
We truly share this recognition with those organizations who opened up and willingly shared their best practices and lessons learned with us. We want to honor them, by sharing all that we learned along the way with other organizations looking to improve.
Who We Are

Hire, retain, and celebrate talent.
Maintain humility despite success.
As mentioned, our success would not have been possible without studying the best practices of other organizations. We are incredibly thankful and forever indebted to the following organizations for helping us in our journey. We provide you with links to these organizations so that you might learn more from them yourself. We've identified in parenthesis the specific area in which we gained knowledge and insight from these organizations.
Be truthful in all our conversations.
Embrace challenges and change.
Priority Focus Project Team Expectations

Relentlessly pursue improvement in ourselves and our work.
Demonstrate care for each customer and their family.
Customer WOW Initiatives
Comprise a dynamic team of family who do work and life . . . together.
Team Member Troy Dupree's Story
Team Member Jonathan Rhodes' Story
Seek opportunities to serve others.
Serve Others . . . the stories
WCTC Best Practices
Thank you for taking the time to visit our resource page. If you still have questions or would like to learn more about our team, please feel free to contact our Sterling Lead, Lisa Henderson, Director of Operations at (850) 951-7297 or [email protected].
Learn more about the Governor's Sterling Award at FloridaSterling.com.