Meet Rhonda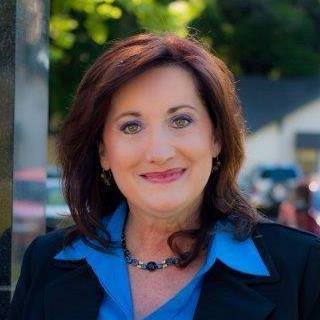 Rhonda Skipper was elected to the Office of Walton County Tax Collector in November 2004 and began serving in January 2005. During her career, Mrs. Skipper has served the citizens of Walton County for over 39 years. Since coming into office, Mrs. Skipper has been committed to delivering a sense of warmth and care, along with a high level of professionalism in government service. She maintains an approval rating upward of 80%.
She attended Chipola Junior College, Northwest Florida State College, and Florida State University. Mrs. Skipper is a Department of Revenue Certified Florida Collector and a Certified Public Manager through Florida State University.
Mrs. Skipper was nominated for the "Athena International Award" in 2008 and 2009. The office was honored in 2010 and 2019, with recognition as one of Florida's "Top 100 Best Places to Work in Florida", by Florida Trend magazine. In 2012, Mrs. Skipper received the "Excellence in Women's Award" presented by the Walton Republican Women's Federated. In 2014, the office was selected as a recipient of the prestigious "Governor's Sterling Award" for Organizational Excellence. In 2017, the office was acknowledged and voted "Best Small Business" for North Walton County, sponsored by the Walton Area Chamber of Commerce.
Mrs. Skipper is involved in many community organizations on both a State and Local level. In September 2021, Mrs. Skipper was sworn in as the 76th President of the Florida Tax Collectors Association, Inc., the state-wide Association of Florida's Tax Collectors. She served as Co-Chair for the Florida Game and Wildlife Commission, she's a member of Florida Department of Revenue Continued Education Committee, Finance Board and Board of Directors for Northwest Florida State College, and Past President of the Kiwanis and the Pilot Clubs of DeFuniak Springs. In addition, Mrs. Skipper is involved in the Walton Area Chamber of Commerce, Pregnancy Support Center, The Emerald Coast Children's Advocacy Center, Leadership Walton Mentor, and many others. She also serves as an agent between the citizens of Walton County and various state agencies; Florida Game and Fish Commission, Florida Department of Agriculture, Florida Department of Highway Safety and Motor Vehicles, and Florida Office of Vital Statistics.
She and her late husband Jeff have three children; Sarah, (husband, Lt. Col. Nate Martin), Lloyd, (wife, Ashleigh) and Cole, (wife, Trisha). They have six beautiful grandchildren; Ryker, Miriam, Gracie, Molleigh, Annie Pearl, and John Coleman Skipper Jr.