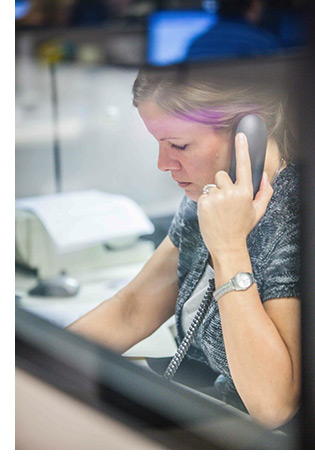 The Walton County Tax Collector's Office offers you the convenience of renewing your vehicle tag or paying your property taxes online. Payment information along with any applicable convenience fees are outlined below.


Online payments:
An online payment program allows customers to pay for their transactions by credit card (Discover, MasterCard, American Express, or VISA) or by electronic check. A convenience fee of 2.35% applies to all debit/credit card transactions (a $2 minimum). The Tax Collector does not keep any portion of these fees.
Credit card companies charge a fee to businesses or governments who accept their cards. The fee is a percentage of the amount charged. Thus, accepting credit/debit cards is an additional expense. To offset the cost of credit card usage, Florida Law specifically provides for a convenience fee to be added to those transactions.


In person payments:
---
When visiting our lobby, customers can pay by check, cash, or credit card. A conveniently located ATM is available for customer use. A convenience fee of 2.35% applies to all credit/debit card (MasterCard, American Express, Visa and Discover) transactions with a $2 minimum.

Please note that when paying property taxes after March 31st funds can only be received in the form of a cashier's check, a money order, or an official bank check from a United States financial institution.


Payment by wire:
---
Wire payments are accepted by the Walton County Tax Collectors Office. Below is the bank contact and address to include on your wire payment.
Wire Instructions
For Domestic and International U.S. $ using Federal Reserve:
Receiving Bank Name: Whitney Bank
Bank ABA/Routing Number: 065503681
Bank Address: Gulfport, MS
Beneficiary Bank Name: Hancock Bank
Beneficiary Account #: Checking Account - 31725540
Beneficiary Account Name: Rhonda Skipper Walton County Tax Collector
For International U.S. $ using SWIFT:
Receiving Bank Name: Whitney Bank
BIC/SWIFT Code: WHITUS44
Bank Address: 228 St. Charles Avenue New Orleans, LA 70130
Beneficiary Bank Name: Hancock Bank
For Wire Instructions in Foreign Currency (FX): Contact the International FX Department at 1-800-538-7751
Please include the following information with your wire transfer: Property identification number, transmitter's name, and property owner's name if different from the transmitter.
To ensure funds are properly applied to the account(s) intended, you may fax or email the owners(s) name and account number(s) to which you wish wired funds to by applied; OR if your funds are payment for participation in our Certificate Sale, please provide your bidder number.
FAX: 850-892-8079 or EMAIL: [email protected]